What are Veneers?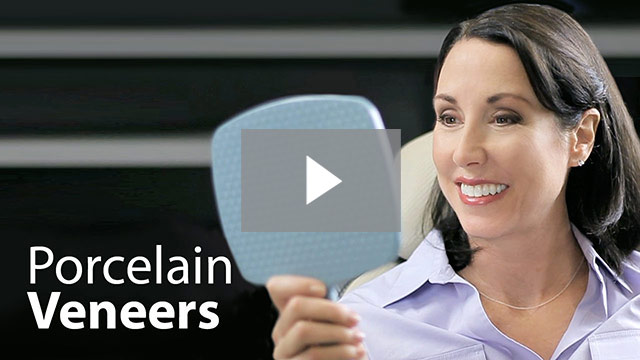 Cosmetic porcelain veneers are perhaps your best solution to the problem you are facing. Regardless of whether you want to replace your old veneers or are interested in getting veneers for the first time, your trusted dentist in Abilene TX will craft a flawless smile you can be proud to show off. Dentists often recommend porcelain veneers to transform smiles and help people who have stained teeth or serious dental issues like chipped and broken teeth, gaps and misshapen teeth.
Let Your Smile Shine
Schedule a consultation today!
Porcelain veneers use a shell type material made from porcelain that is placed at the front of your tooth. They are created by using porcelain because it makes them strong, resistant to stains and durable. However, it will be dependent on the oral care you exercise.
What's the process like?
We normally can deliver veneers to you in just two office visits. During your first appointment, the dentist will prepare or reshape the teeth involved. Preparation ensures the proper fit and strongest bond.
After the preparation of the tooth is completed, an impression of your teeth will be taken. The impression will be sent to our onsite laboratory for the fabrication of your porcelain veneers by a ceramist. Meanwhile, you will be able to leave the dentist office with temporary veneers.
You will be fully able to view and embrace your new smile during the second appointment with your dentist. The temporary veneers will be removed, and the permanent veneers fixed after ensuring a concise fit and that they are the perfect color and the shape you desire. If no changes are required your dental veneers will be permanently fixed with a bonding agent to the front of your teeth to give you a flawless and beautiful smile.
We are committed to delivering the results you want to increase your confidence and self-esteem in line with the dental needs you have. If you are ready to transform your life with porcelain veneers, you should be calling your dentist for an evaluation. The evaluation will include the following:
Do you have discolored teeth?
Do you have crooked, short teeth?
Do you have spaces between your teeth?
Do you have old crowns?
If any of the above sounds familiar, if you have any questions about veneers, or if you are ready to schedule a consultation with your Abilene veneers dentist, Dr. Leedy or Dr. Green at Leedy Dental, give us a call today at (325) 268-0013 or schedule a visit online!